Stand by for Action! Gerry Anderson in concert was a live concert event that took place at Symphony Hall, Birmingham on 16 April 2022.
From Jamie Anderson's team: "Hosted by the inimitable Jon Culshaw, a 55 piece orchestra brought 60 years of music from Gerry Anderson shows and features to life in a packed programme. The show featured the work of Derek Wadsworth, Richard Harvey, Crispin Merrell, and of course the legendary Barry Gray. The show was recorded so you can enjoy the concert at home – reliving it if you were there, or feeling like part of the crowd if you couldn't make it. You're bound to love every minute, with the electric atmosphere preserved on the live recording.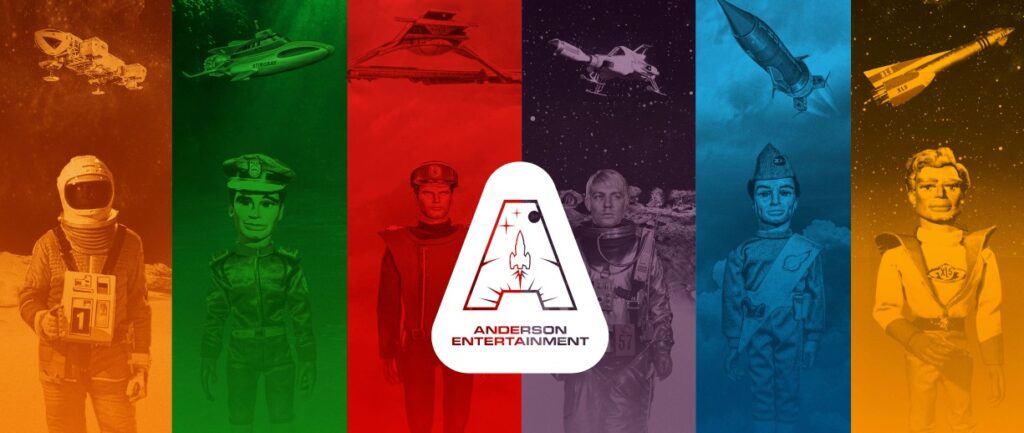 Gerry Anderson's son Jamie has taken over the reigns of his dad's work over the last 10 plus years and has been doing a stellar job of producing audio series', dabbling into another "Supermarionation" (with 21st Century tech), revitalizing the classic titles and now producing a full blown concert evening commemorating a number of his dad's works through the ages.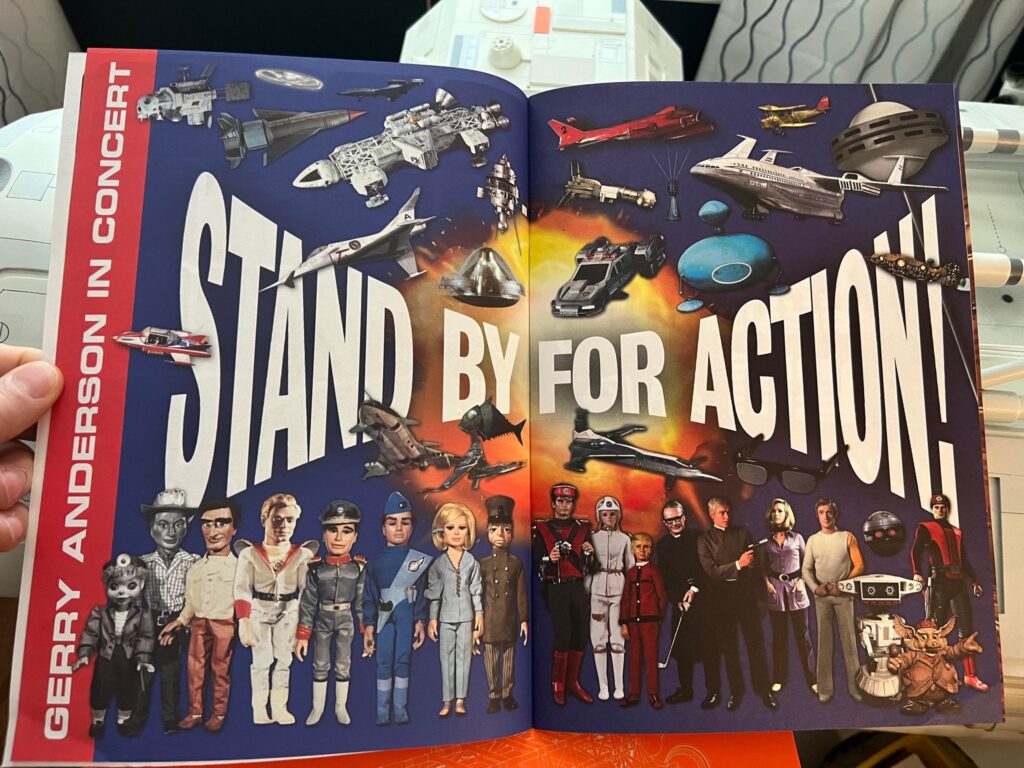 There have been other concerts devoted to shows like the Thunderbirds in the past, but Stand by for Action! Gerry Anderson in Concert is a unique celebration of the life and TV productions of Gerry Anderson MBE which had its world premiere on 16th April 2022 at Symphony Hall, Birmingham, UK. Hosted by special guest Jon Culshaw, this was the first time the career-spanning collection of Gerry Anderson music had been performed live in concert.
"Through the FAB show, you will be transported through 60 years of the Gerry Anderson back catalogue paying homage to his remarkable partnership with composers including Barry Gray, Richard Harvey and Crispin Merrell."
Included in this experience: "The iconic theme tunes and incidental music from classic Anderson shows – including Thunderbirds, Space: 1999, Captain Scarlet and UFO – are performed alongside that of his earliest work like The Adventures of Twizzle, Torchy the Battery Boy and Feather Falls, right through to Terrahawks, Space Precinct and his final production: New Captain Scarlet."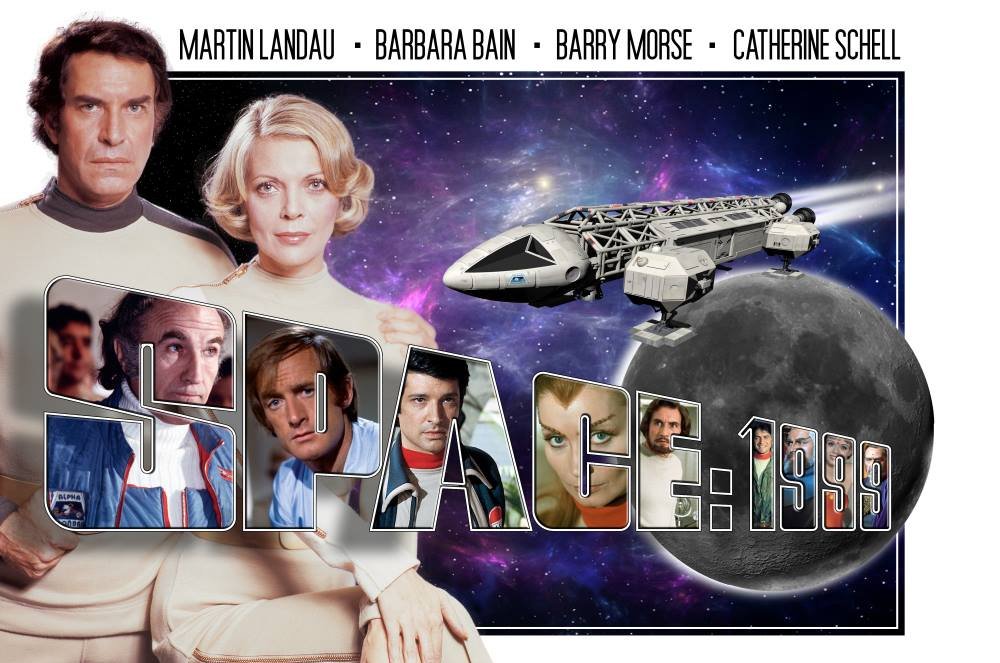 The films and music are brought to life by a full orchestra with a special appearance from BAFTA-winning composer, Anderson alumnus and conductor Richard Harvey.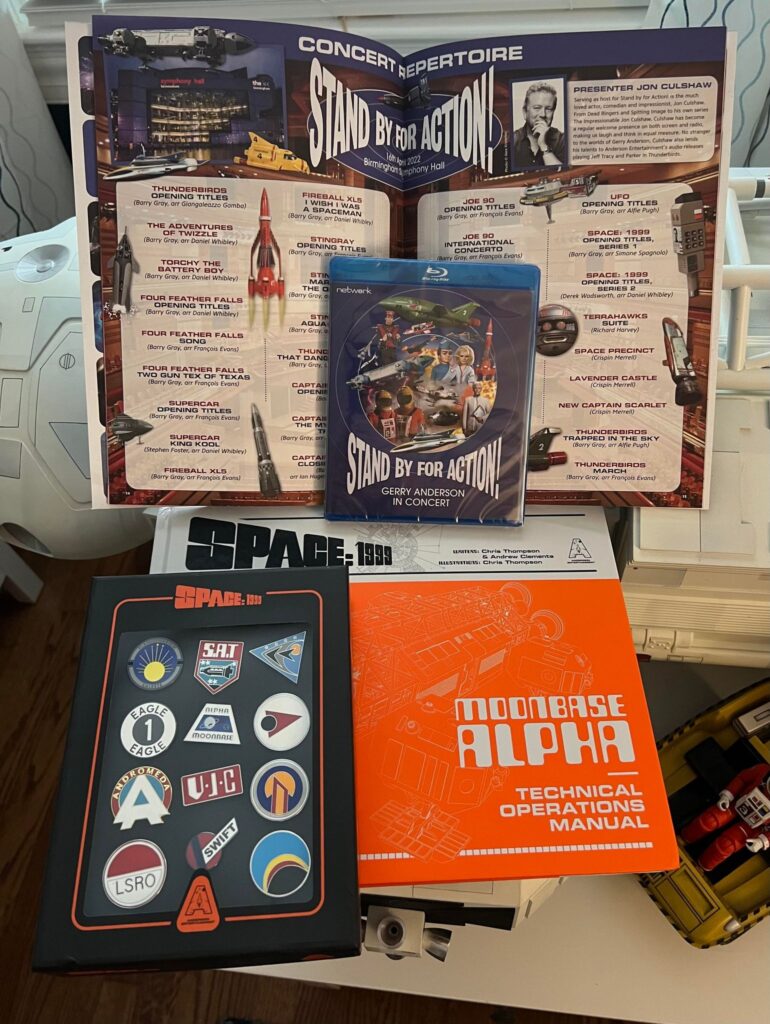 I have been pleasantly surprised at the quality of Jamie's work for both his website and his store since I am a merch collector and promoter. There are some classic items, some 3rd party items, amazing artworks for sale and a lot of in-house produced items that he has been adding to his store. The Space: 1999 Tech Ops Manual is an amazing achievement by itself, but he hasn't stopped there. A UFO Tech Ops Manual is on the way! There are a number of top produced Comic Anthologies from Fireball IX5 and the UFO series (2 volumes have now been produced!), badge sets (and I don't mean cheapo plastic stuff, but rather metal enamel pins that folks love to collect) and way too much more merch to boast about in this article. Don't take my word for it. Head on over to his Official Gerry Anderson Store and see for yourself.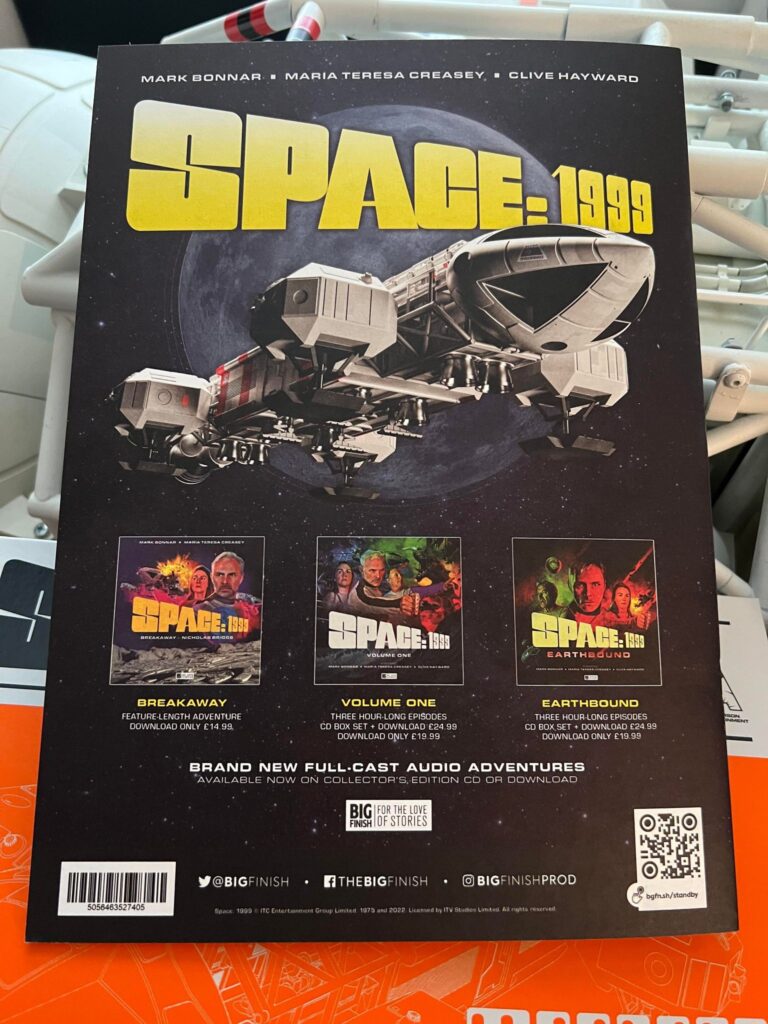 Check out the Official Gerry Anderson Store main site: https://shop.gerryanderson.com/
Jamie is also chaptalizing on providing his high quality store front to the Americans. Save some of that shipping cost here: https://gerryanderson.store/